Subject: 25% off to celebrate
www.TodaysDietitian.com | View email in browser
IT'S YOUR DAY, RDs


In Fact, It's Your MONTH!

This Wednesday is a special day for all Registered Dietitians, and we know the month of March has become synonymous with nutrition.

We at Today's Dietitian want to celebrate you and nutrition with a subscription special for this time of year.

Now through Friday, March 13, enjoy 25% off any subscription or renewal!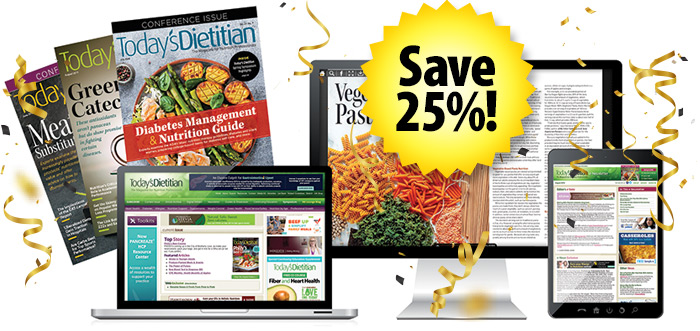 *Offer available to US subscribers only.
For print subscriptions in Canada or outside the US, please email or call for pricing.
Email: subscriptions@gvpub.com | Phone: 1-800-278-4400