Subject: A great time in Scottsdale!
Click here to view in browser
Thank you for your continued support of Today's Dietitian. Below is information from one of our sponsors: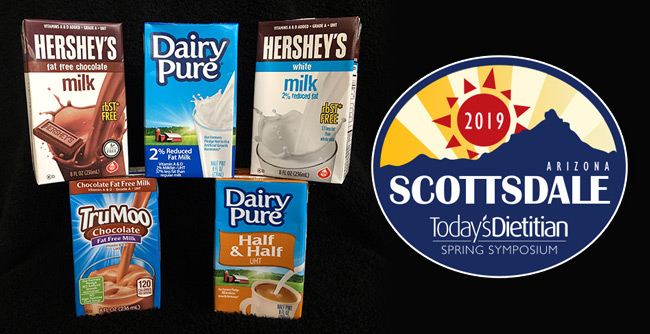 The Today's Dietitian 2019 Spring Symposium proved to be an oasis in the desert city of Scottsdale, Arizona.

Thanks to all who worked so hard to put on the event at the Talking Stick Resort and Casino, and thank you to everyone who stopped by our booth to learn about our shelf-stable milk.

We hope you found that our DairyPure, TruMoo and Hershey's milk is beneficial for schools, sports teams, food banks, health care facilities, senior centers and other organizations. With a long shelf-life and no need to refrigerate, our products' convenience and efficiency is unparalleled. Waste and spoilage are no longer issues for groups that use our products!

For more information, visit us on the web at DiversifiedFoods.com.
Follow us on Twitter at @DFI_Inc and on Facebook at @Diversifiedfoods.

Thanks again, everybody.
© Copyright 2019 Diversified Foods, Inc. | DiversifiedFoods.com
The HERSHEY's trademark and trade dress are used under license.