Subject: A new approach to pureed meals, courtesy of Hormel Health Labs
View this email in a browser
Thank you for your continued support of Today's Dietitian. Below is information from one of our sponsor: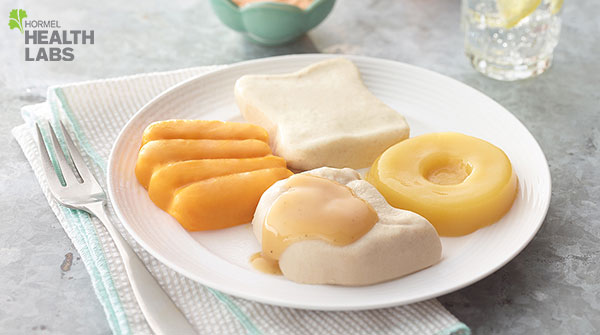 It's Time to Dine Deliciously.
When it comes to flavor, variety, and ease of preparation, pureed meals sometimes fall short. We're here to change that.
Our NEW Thick & Easy® Pureed Meal Kits provide you with all the courses you'll need to prepare several days worth of tasty pureed meals–all in one convenient package.
Our Lunch/Dinner Kits contain more than 30 courses, enough food for 6 or more meals each, while our Breakfast Kits provide 31 items, for 9 or more nutritious meals.
Developed by chefs who understand both flavor and swallowing difficulties, our Pureed Meal Kits go beyond meeting consistency standards–they provide a delicious, flavorful alternative to bland, monotonous purees. And they're easy to prepare.
Please enjoy 25% Off your first Pureed Meal Kit order by entering the promo code GOPUREED at checkout, and enjoy dining deliciously!
Sincerely,
Tim Garry
Hormel Health Labs