Subject: Feedback needed for annual What's Trending in Nutrition Survey
View this email in a browser | Update your email preferences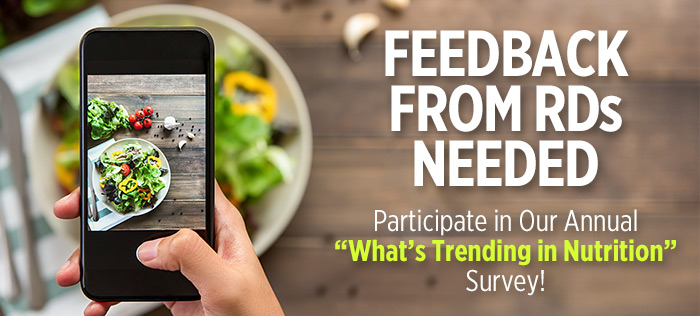 What are the trends that will drive nutrition and dietetics in 2020?


The "What's Trending in Nutrition" Survey, conducted by Pollock Communications and Today's Dietitian, is an annual survey of registered dietitians that probes their opinions of consumer and professional behaviors as they relate to nutrition.

No single group has better insight to answer these questions than our readers. That's why our survey is one of the most frequently cited in print, digital, and broadcast features that cover annual trends in food and nutrition.

This year's "What's Trending in Nutrition" Survey will provide a unique look at the state of nutrition in 2020 by those who know it best — nutrition professionals.