Subject: Materials for Today's Webinar on Sustainable Diets

View this email in a browser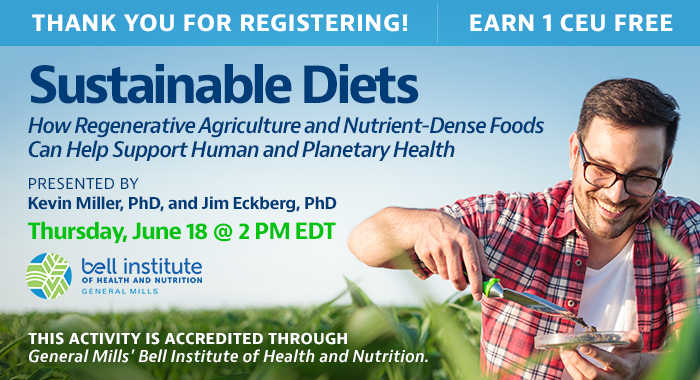 Sustainable Diets: How Regenerative Agriculture and Nutrient-Dense Foods Can Help Support Human and Planetary Health will be presented Thursday, June 18, 2020, from 2–3 PM EDT, by Kevin Miller, PhD, and Jim Eckberg, PhD.

To join the webinar, go to https://goto.webcasts.com/starthere.jsp?ei=1331609

Please download the pre-event materials prior to the program start for further instructions.

• Download the pre-event materials

The presentation handout (PDF) will be available within the GoToWebcast platform once you log in. You can find it under the "Event Resources" tab on the left-hand side of the screen: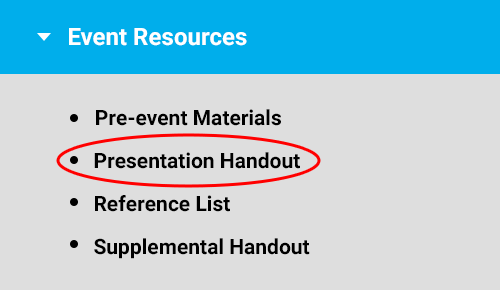 If you are unable to attend, we will be posting a free recorded version of the webinar as soon as possible on CE.TodaysDietitian.com to make all the great information presented and the continuing education credit available to all professionals.

Call 877-925-2355 or email ce@gvpub.com Monday through Friday from 9 AM to 5 PM EDT with any questions in regards to this webinar.