Subject: Materials for today's webinar on gene editing & nutrition

View this email in a browser
This activity is accredited through Bayer (CDR Activity #152393)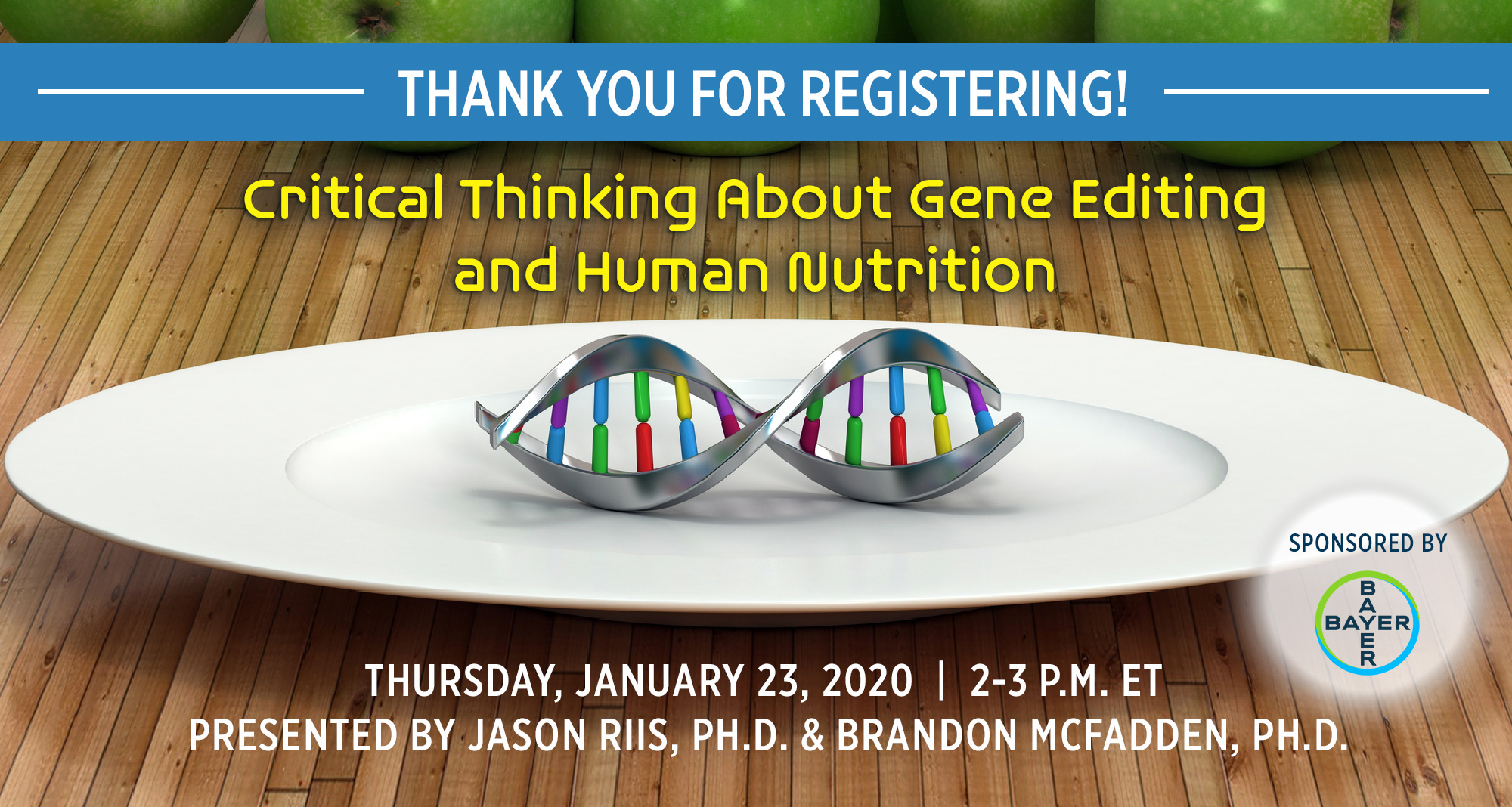 Critical Thinking About Gene Editing and Human Nutrition will be presented Thursday, January 23, 2020, from 2–3 PM EST, by Jason Riis, PhD, and Brandon McFadden, PhD.

To join the webinar, go to:
https://goto.webcasts.com/starthere.jsp?ei=1278611&tp_key=8282c72f47

Please download the pre-event materials prior to the program start for further instructions, as well as a copy of the presentation slideshow for note-taking purposes.



If you are unable to attend, we will be posting a free recorded version of the webinar as soon as possible on CE.TodaysDietitian.com. You will also be able to view and share the presentation via our YouTube channel once it's posted.

Call 877-925-2355 or email ce@gvpub.com if you have questions or need assistance.
This complimentary 1-CEU webinar is brought to you with support from Bayer.