Subject: Online Part-Time Nutrition Master's Program
VIEW IN BROWSER
Thank you for your continued support of Today's Dietitian. Below is information from one of our sponsors.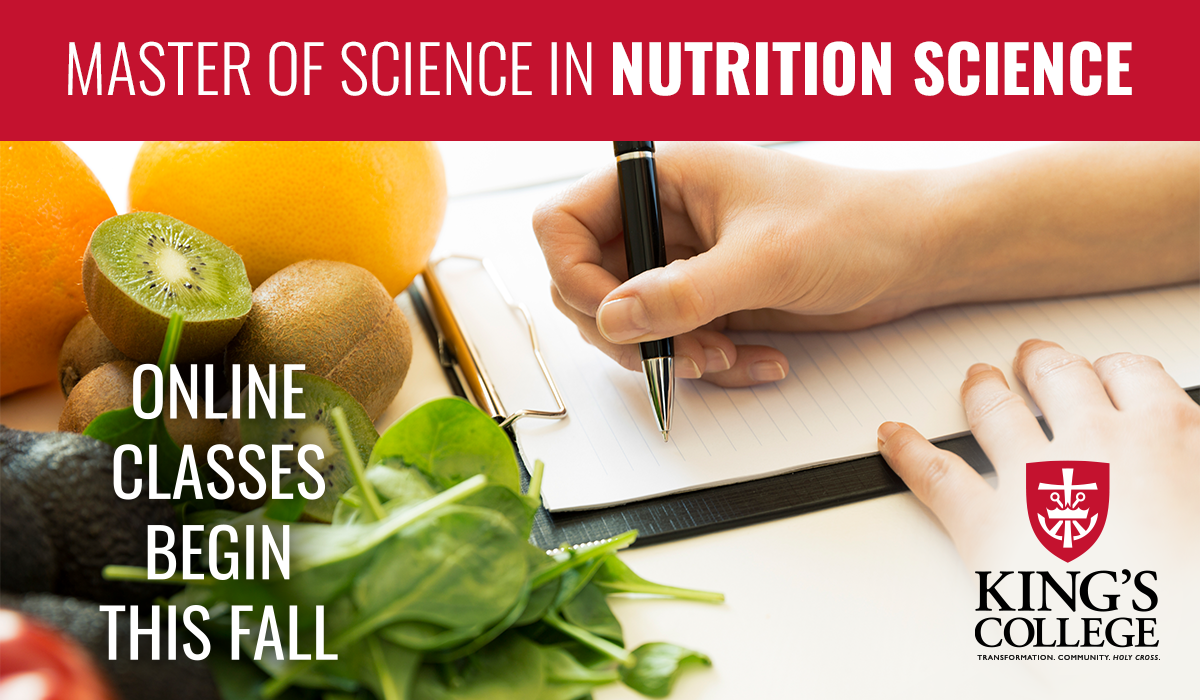 Hello:

Take your career to the next level with a King's College Master of Science in Nutrition Science (MSNS) degree. The MSNS is a 36-credit, completely online degree program. The program is designed for the working professional and can be completed in a part-time fashion in two years. Only take one class at a time in 7-week accelerated blocks. Asynchronous teaching will allow students to make this program fit their own schedule.

Apply today and take your career to the next level.

Visit: www.kings.edu/nutrition for more information and to apply for free!

Apply by August 14th to begin your graduate studies on August 29th. We have a rolling admission process. Upon receiving your admission documents (application, two references, personal statement and official transcripts from all institutions attended) you will receive an admission decision within seven business days.

I welcome the opportunity to speak with you to answer your questions. Please click on the link below to schedule a personal call or call me directly at (570)208-5991.




I look forward to hearing from you and assisting you in becoming a King's College graduate student.

Kind regards,
Christine





Christine Stevens, MBA
Director of Graduate Admission
133 North River Street
Wilkes-Barre, PA 18711
(570) 208-5991






© 2020 King's College. All Rights Reserved.