Subject: Tell us what you think about our NEW Creations Microwaveables
VIEW IN BROWSER
Thank you for your continued support of Today's Dietitian. Below is information from one of our sponsors.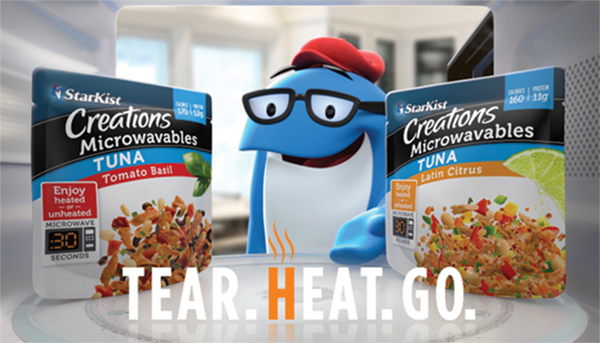 Thank you for visiting StarKist® at the Today's Dietitian Spring Symposium
We hope that you were able to stop by our virtual booth at the Today's Dietitian Spring Symposium and have had a chance to try Latin Citrus, our NEW Creations Microwavables™ flavor. It's the first microwave-safe tuna pouch, featuring seasoned, wild caught tuna with vegetables and hearty grains like quinoa, barley and brown rice – perfect for lunch, dinner or a healthy snack! New StarKist Creations Microwavables™ are available in four delicious varieties, including BOLD Rice & Beans, Tomato Basil, Latin Citrus and Thai Green Curry.
These nutrient-rich products are an easy way to help you and your clients eat a variety of seafood and reach the two servings a week recommended by the Dietary Guidelines for Americans. You can enjoy them heated (just 30 seconds in the microwave) or unheated, straight from the pouch! Just tear, heat and go!™
Tell us what you think by taking our survey!

TEAR AND PAIR
Need easy recipe ideas that use only a few ingredients? Check out our tear and pair ideas for creative, simple ingredient combinations to enjoy with your favorite flavor of Tuna, Chicken or Salmon Creations®!

Useful tips &
resources

For more information about salmon and tuna, downloadable recipe cards and tips for adding more seafood to your clients' diets, visit the Nutrition Resources section on our website.
To receive regular updates on product and nutrition resources,
sign up for our newsletter by sending an email to Dietitian@StarKist.com.