Subject: Call For Presenters 2020 Spring Symposium
View this email in a browser
An Invitation to All Subject Matter Experts Interested In Presenting at Our 2020 Spring Symposium!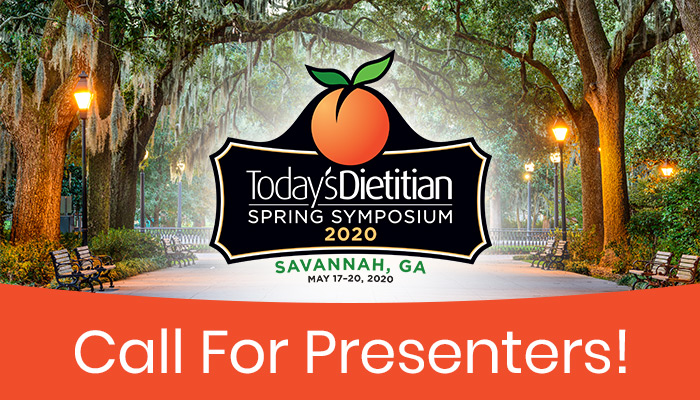 Today's Dietitian invites you to submit your idea for an interesting and informative presentation to deliver at our 7th annual event in Savannah, GA, May 17–20, 2020.



Individual or group proposals for continuing professional education sessions are now being accepted for consideration.





Abstracts will be accepted

now through July 19, 2019!


In your abstract, please provide all the information requested in the submission form, including a written summary of no more than 250 words that serves as an overview of the proposed content of your presentation.


Our Spring Symposium attendees arrive hungry for knowledge and new information, so be sure to propose an idea you're confident will satisfy nutrition professionals from all areas and disciplines. We want to WOW our audience in 2020 at the Hyatt Regency Savannah!

Visit TodaysDietitian.com/SS20 for more details. And check back often ... additional program updates are coming soon!

Call 877-925-2355 or email symposium@gvpub.com with any questions.