Subject: Complimentary Orgain Samples for Today's Dietitian Subscribers - Request Yours Today
Email not displaying correctly? View it in your browser.
Thank you for your continued support of Today's Dietitian. Below is information from one of our sponsors: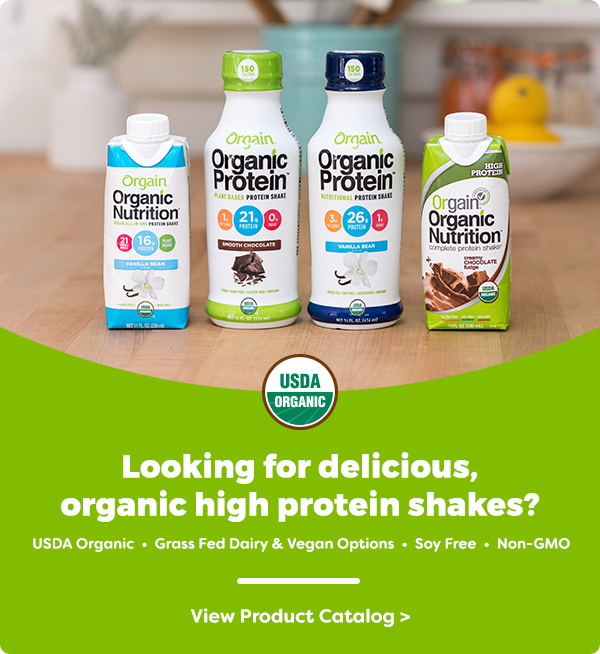 At Orgain we're committed to supporting dietitians and helping you provide the highest quality organic nutrition to your patients and clients.

That's why we make great tasting products that provide superior nutrition using only the highest quality ingredients, like our delicious organic nutrition shakes. They provide 21 vitamins and minerals, a blend of 10 organic fruits and vegetables and 16 grams of organic protein in grass fed dairy or plant based options to keep your patients and clients energized and satisfied.
Whether your patients or clients are on a medical journey, strength training, hard working professionals, or busy moms and dads on-the-go, Orgain shakes serve up complete organic nutrition to help them meet their health, fitness and lifestyle goals. And they are delicious—request complimentary samples today and taste for yourself!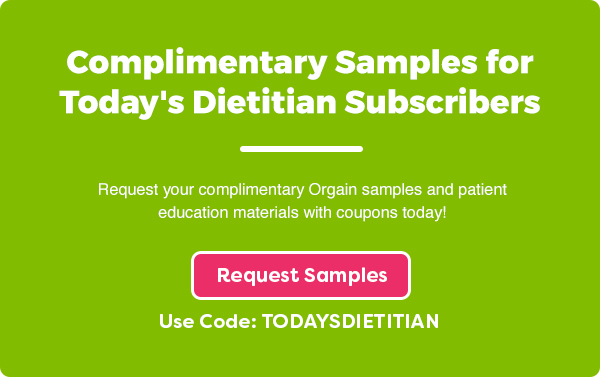 We'd like to invite you to come see us in Chicago at FNCE® 2017. We're excited to be hosting Protein Power Hour on Sunday October 22nd and Monday October 23rd from 10-11AM and 1-2pm. Come join us during protein power hour and enjoy a complimentary Orgain shake, and tell your friends and colleagues to do the same—Booth 1714!