Subject: Complimentary webinars this Wed. and Thurs.

View this email in a browser | Update your information
WE'VE GOT TWO FREE WEBINARS THIS WEEK!
This activity is accredited through VitaCholine and The Egg Nutrition Center (CDR Activity No. 142229)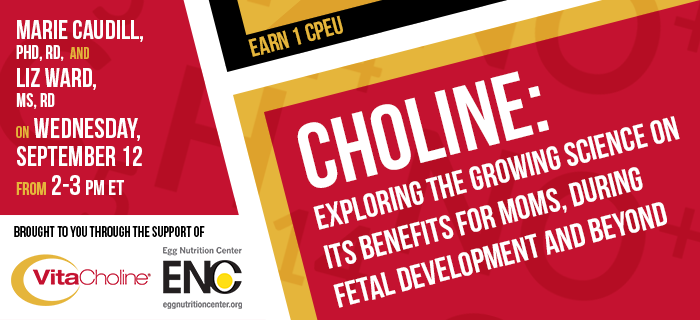 On Wednesday, September 12, 2018, from 2-3 pm ET, by Marie Caudill, PhD, RD and Elizabeth Ward, MS, RD, provide the latest research on choline's role during pregnancy, fetal development and infancy. Additionally, the webinar will offer advice on how health professionals can translate the science into action, helping to elevate the choline conversation and increase choline intake among the general population.
This activity is accredited through the United Soybean Board (CDR Activity No. 142331)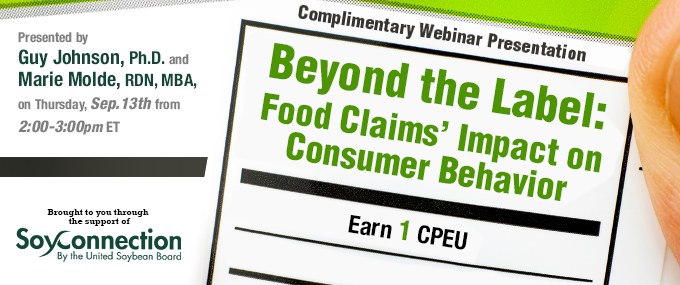 On Thursday, September 13, 2018, from 2-3pm ET, by Guy Johnson, PhD and Marie Molde, RDN, MBA, will unpack USDA-and FDA-accepted food claims and explore food labels' impact on consumer demand.