Subject: Continuing education opportunities


May 21-24, 2017 • Astor Crowne Plaza • New Orleans, LA




Introducing our 2017 Presenters!



We're happy to announce our presenters for our 2017 educational program! Our schedule will include sessions on culinary perspectives; professional development; health, wellness and prevention; clinical care; and nutrition, community and policy. More information to come soon on www.TodaysDietitian.com/SS17!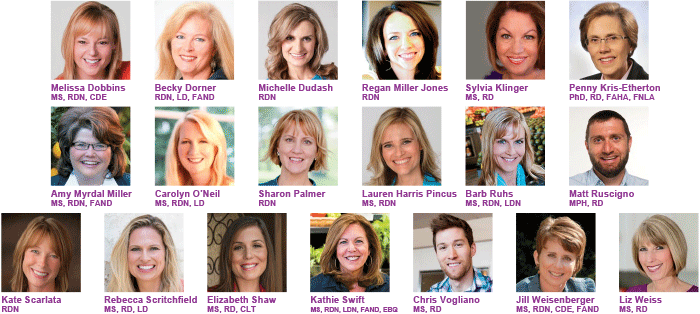 ONE WEEK LEFT

to take advantage of our

$199 advance registration rate!


Reserve your spot in New Orleans today, since this will be our LOWEST RATE OFFERED.


Thanks to our Symposium Sponsors!
To learn more about sponsorship opportunities, please contact Gigi Grillot at 646-942-2214 or email ggrillot@gvpub.com.

To get you into the festive spirit that comes at the end of every October, we've got a special Halloween offer that will make you want to feast on CPEUs.

TODAY ONLY, for every course you buy in our CE Library, we'll give you one FREE. Just use coupon code BOGOTREAT at checkout to receive your discount. Coupon not applicable to books or webinars. Visit CE.TodaysDietitian.com to review our full course catalog.

What's New in the World of Carbohydrates
In this webinar presented on Thursday, November 3, 2016, at 2 PM EDT, Joanne Slavin, PhD, RD, professor and prior member of the Dietary Guidelines Advisory Committee, will provide an overview of the science behind the carbohydrate recommendations of the DGAs. She will discuss the latest evidence relating to appropriate carbohydrate consumption, together with practical strategies for counseling patients and clients regarding the inclusion of healthful carbohydrates in their diets. Brought to you through the support of Barilla. Register Now »
Overview of the Nutritional and Health Attributes of Soy
This complimentary 1 CEU webinar, presented by Mark Messina, PhD, discusses the proposed health benefits of soyfoods and addresses topics such as the effects of soy on male hormone status, the impact of soy on breast cancer prognosis, and the effect of soy on mineral absorption and status. Emphasis is placed on the clinical and prospective epidemiologic data. Brought to you through the support of Soy Connection, by the United Soybean Board.

Dietary Targeting of Inflammation: Modification of Cancer Risk
This complimentary 1.5 CEU webinar, presented by Cynthia Thomson, PhD, RD, FAND, FTOS, examines the relationship between inflammation and cancer, as well as foods and dietary patterns that have been shown to impact the inflammatory response. Viewers will come away with the recognition that RDs can play an important role in positively impacting the health of patients and clients at risk of cancer by encouraging dietary interventions that reduce inflammation. Brought to you through the support of Hormel Vital Cuisine and Hormel Health Labs.