Subject: Diabetes Bootcamp on Wed., May 24
View this email in a browser | Update your information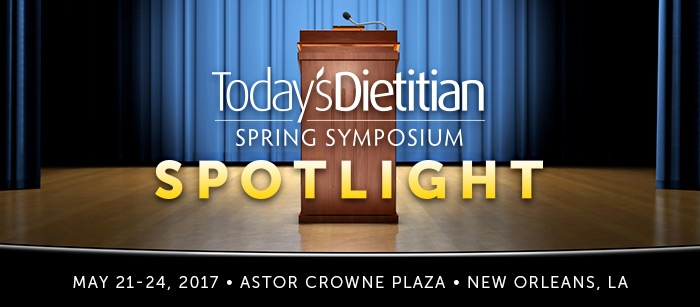 Type 2 Diabetes Bootcamp


Wednesday, May 24, 8:30 AM - 1:00 PM



Presented by Hope Warshaw, MMSc, RD, CDE, BC-ADM, FAADE & Jill Weisenberger, MS, RDN, CDE, FAND, CHWC






Don't miss the 4 CEU finale of our 2017 Spring Symposium, as two of the foremost experts in diabetes care team up for our Diabetes Bootcamp!


Rates of prediabetes and type 2 diabetes are rising exponentially. Treatment options and management technologies continue to multiply. If you're an RD/RDN ready for a deep dive into type 2 diabetes, this bootcamp is for you. Conducted by two experienced dietitian diabetes educators, this session kicks off with the current state of knowledge on the pathophysiology of prediabetes and type 2 diabetes; the impact of insulin resistance, glucose, lipids, and hypertension; and how type 2 progresses over time. Applying pathophysiology, you'll gain complete understanding of the plethora of glucose-lowering medications.

These experts will decipher common algorithms used in clinical practice from a real-world perspective. Other essential management topics presenters will cover include current nutrition recommendations, the impact and timing of weight loss, blood and continuous glucose monitoring, detecting glucose patterns to improve disease management, and much more. Case presentations with participant interaction will be a core element of the program. Please put your boots on and join us!



Learning Objectives:
Identify eight common metabolic defects in type 2 diabetes and how they relate to dysglycemia and cardiovascular risk factors.
List the four most commonly used glucose-lowering medications in type 2 diabetes, and relate them to the pathophysiology of the disease.
Identify the most recent American Diabetes Association Clinical Practice Recommendations to reduce the risk of heart disease among people with diabetes.
List at least three strategies to decrease sedentary behavior and increase physical activity consistent with new American Diabetes Association guidelines.