Subject: Earn Additional Income Today – Sign up for the Lean Body Smart Life Affiliate Program at Today's Dietitian Spring Symposium!
Click here to view in browser
Thank you for your continued support of Today's Dietitian. Below is information from one of our sponsors:
LEAN BODY SMART LIFE
AFFILIATE PROGRAM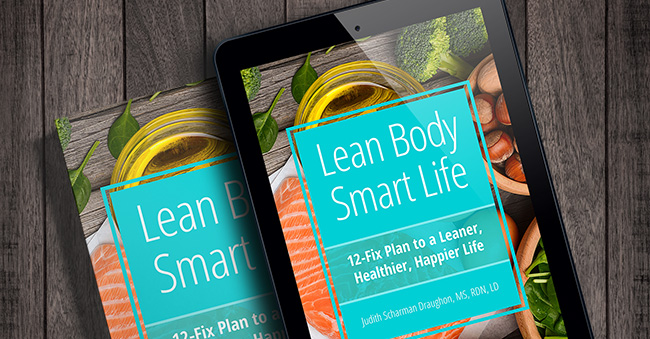 "I've almost finished your book and just love it. You've basically packaged my own philosophy into a program. I can't wait to see more of the presentations you've got and to start using them."
— Natalie Stephens RDN,
Lean Body Smart Life Affiliate
Let's Connect!
@foodswithjudes
judes@foodswithjudes.com



Start Earning Additional Income Today!



The Lean Body Smart Life RDN Affiliate program is a smart way for RDNs to increase their revenue and get in front of groups, businesses and organizations, as well as enhance private client services.

The 12 customizable presentations alone are worth the low, one-time affiliate fee of $199, but this program also includes 10% commission on your sales of Lean Body Smart Life, the full-color book used as a manual and guide.

Visit our booth at the Today's Dietitian Spring Symposium to check out the softcover book, ebook, accompanying app and slide presentations!

Sign up today!
affiliate.foodswithjudes.com