Subject: Flatout lets the good times roll!
View this email in a browser
Thank you for your continued support of Today's Dietitian. Below is information from one of our sponsors: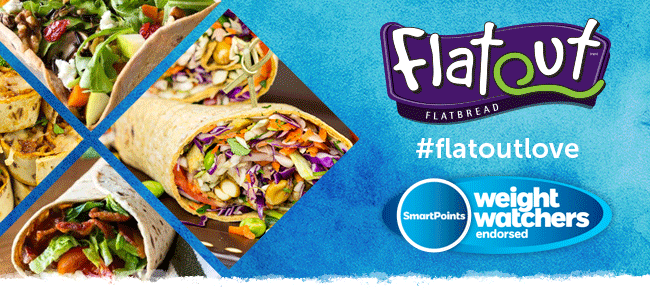 Four ways your clients can eat what they #FlatoutLove with Flatout® Flatbread.
GREAT TASTE:

Our flatbreads are BIG on flavor while also being a terrific source of protein and fiber and no added sugar.

LOTS OF RECIPES:

We create and share tons of tasty recipes all the time on Facebook, Instagram, and Pinterest.


SIMPLE SOLUTION:

We're the official flatbread of Weight Watchers®! At 2 to 4 SmartPoints® value each, we're a tasty bread option.*


EASY TO FIND:

Flatouts can be found in the deli section of all major grocery stores like these.

Great to meet you in New Orleans!
*Flatout Light flatbreads have 2 to 3 SmartPoints value per flatbread.
Flatout ProteinUp CarbDown flatbreads have 3 SmartPoints value (not to mention 12 grams of protein!) per flatbread.
Flatout Artisan Thin Pizza Crust have 4 SmartPoints value per flatbread.
Gluten Free Wraps have 4 SmartPoints value per flatbread.

Weight Watchers for services and SmartPoints are the registered trademarks of Weight Watchers International, Inc. Trademarks are used with permission by Flatout, Inc.

© 2017 Flatoutbread