Subject: Great making so many new Regular Friends in New Orleans!
View this email in a browser
Thank you for your continued support of Today's Dietitian. Below is information from one of our sponsors: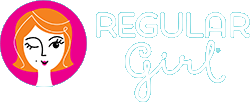 Great making so many new Regular Friends in New Orleans!

We had an incredible time chatting with many of you in New Orleans during the Today's Dietitian Spring Symposium. Regular Girl was honored to sponsor this year's keynote speaker, Dr. Felicia Stoler. Judging from your comments, you really enjoyed her presentation: What Can Become of a Regular Girl.



Some of our favorite comments:





"Love Felicia's enthusiasm and commitment to our profession!"
"Felicia rocked it! Fun and inspiring presentation."
"Amazing! Extremely inspiring and real. Thank you for the great Kick-Off."
"Poop Chart, great! Wonderful presentation! Thank U for gift bag. Great Marketing."
"Would like to know what Sunfiber is! Enjoyed hearing about Felicia's journey."



| | |
| --- | --- |
| | To answer that last comment, Sunfiber is the prebiotic guar fiber used in Regular Girl. It is tasteless, colorless, odorless and gluten free. A true regulating fiber, it improves both conditions of occasional constipation and diarrhea. We believe it was the perfect choice for Regular Girl's formula because it provides satiety without any of the additional gas or bloating discomfort associated with adding other supplemental fiber to your diet. |

Once you try the Regular Girl from your gift bag, please let us know what you think by using #regulargirl on social medial channels. And be sure to "like" our Facebook page, www.Facebook.com/getRegularGirl. We also invite you to visit www.regulargirl.com.

We look forward to talking with you further about our Regular Girl Dietitian Referral and Sampling Programs. Both are designed specifically to support you and your career. Contact us at contact@regulargirl.com to sign up.



Thanks for getting to know Regular Girl!
And thanks, Felicia, for your inspiring keynote presentation.

These statements have not been evaluated by the Food and Drug Administration.
This product is not intended to diagnose, treat, cure or prevent any disease.
Individual results may vary.

© Regular Girl 2017