Subject: Help your Dietary Manager earn their CDM, CFPP Certification from UND!
View this email in a browser
Thank you for your continued support of Today's Dietitian. Below is information from one of our sponsors: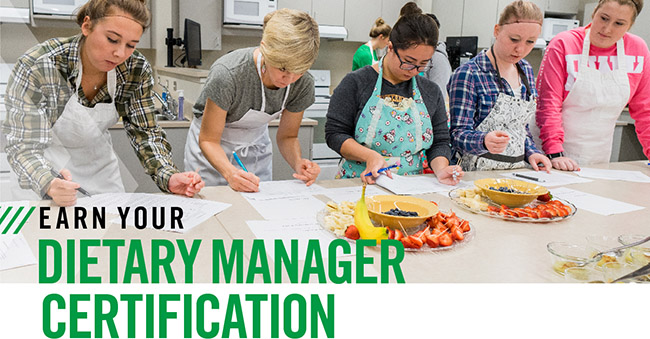 The University of North Dakota can help your manager earn their Dietary Manager Certification online. Your employee can enroll in UND's courses at any time and work at their own convenience to complete the program in a timeframe that works for them, and for you.



Nutrition and Foodservice Professional Training Program


Encourage your manager or employee to rise up by obtaining their CDM, CFPP credential. UND's program exceeds national standards for certification exam pass rates! Courses are designed for individuals with ANFP Pathway l completion.

Course curriculum:
Food Production and Food Safety
Foodservice Management
Nutrition Concepts and Medical Nutrition Therapy
When ANFP Pathways II, II, or V are appropriate, UND offers required courses including:
Nutrition Fundamentals
Foodservice Management l
Foodservice Management ll
Dietary Manager Exam Review Course


If your manager or employee has completed a course, but not taken the national credentialing exam, check out our Exam Review Course to help them prepare for this exam.



Foodservice Professionals Continuing Education Courses


UND offers a variety of 2-hour CE courses to assist your nutrition and food service professionals with maintaining their CDM, CFPP credential.

Visit UND.edu/dietarymanagers to learn how UND can assist your dietary manager in their career goals. Visit UND today for more details!




© 2017 University of North Dakota