Subject: How much do patients actually know about supplements?
View this email in a browser
Thank you for your continued support of Today's Dietitian. Below is information from one of our sponsors.



The Smart Dispensary
Do Your Patients Know About Supplements?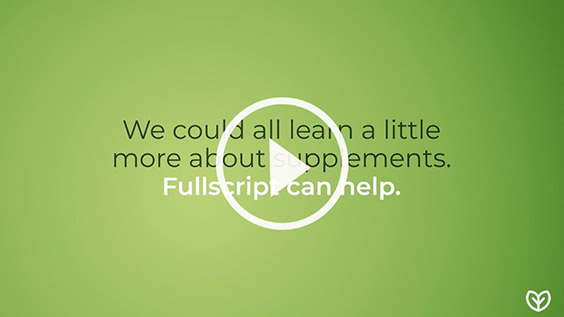 At Fullscript, we recently created a resource center complete with articles and infographics on a wide variety of supplements. Afterall, we can all learn a little more about supplements.



Vitamin D Comes From Sheep's Wool?


In order to have sufficient pro vitamin D3 in the skin, you need to eat enough healthy cholesterol in your diet. You can also get vitamin D from... Read The Article
Does Fish Oil Only Come From Fish?


The products commonly found on the market are made from the body oil of herring, sardines, mackerel, anchovy... Read The Article
What's In Your Multivitamin?


Multivitamins, as the name suggests, contain various different kinds of ingredients, and they each have their own associated manufacturing process... Read The Article





With the largest catalog in the industry of 300+ brands, Fullscript helps you get access to the largest selection of professional-grade products and supplements including over:



180

fish oil supplements


121

vitamin D supplements


200

multivitamin supplements

To get access to the catalog simply create an account and set up a landing page to direct your patients to. In less than 5 minutes you'll be an expert.



Super Secure


100% HIPPA Compliant
Bank Level Security
PCI Compliant

Smart Refill Reminders


Automated reminders via email and SMS text message.

World-Class Customer Support


A complete team dedicated to you and your patients' success.
It's 100% FREE. Try It Today!