Subject: Igniting a Regular Girl's Potential
View this email in a browser
Thank you for your continued support of Today's Dietitian. Below is information from one of our sponsors: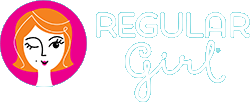 Igniting a Regular Girl's Potential

We have a gut feeling you'll be inspired by the 2017 Today's Dietitian Spring Symposium! Regular Girl is proud to sponsor this year's keynote speaker, the inspiring and always entertaining Dr. Felicia Stoler. Felicia is always taking her career in new and exciting directions. She'll reveal how she's accomplished this during her presentation, What Can Become of a Regular Girl.

We've had a lot of fun brainstorming with Felicia about Regular Girl, a synbiotic blend of prebiotic fiber and probiotics. Available in fun on-the-go stick packs, Regular Girl is making increasing dietary fiber intake a breeze. Regular Girl contains Sunfiber, the gluten-free, non-GMO fiber that's flavorless, colorless and completely soluble in water, juices, smoothies and more. Plus, Regular Girl contains probiotics for enhanced health benefits. All without the excess gas and bloating discomfort associated with adding supplemental fiber to your diet.

Two New Programs Just For YOU!


Stop by our table to learn about two exciting new programs.



• Regular Girl Dietitians Sampling Program
• Regular Girl Referral Program offering savings for your clients on their trial orders



P.S. Start chatting now by "liking" our

Facebook

page and using

#regulargirl

on social media channels.

These statements have not been evaluated by the Food and Drug Administration.
This product is not intended to diagnose, treat, cure or prevent any disease.
Individual results may vary.

© Regular Girl 2017