Subject: Just a Few Spots Left for Farm Tour
View this email in a browser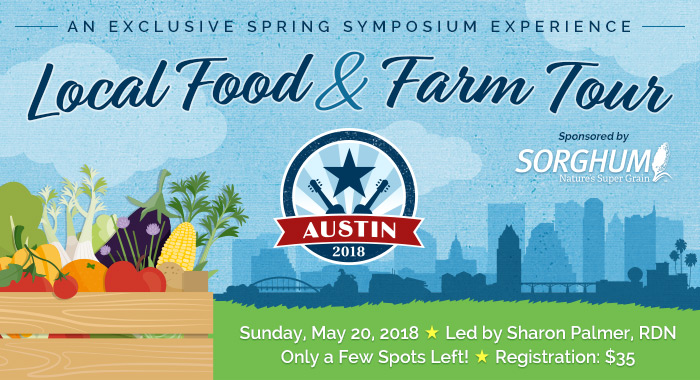 Just a few spots remain for this Exclusive Opportunity for 2018 Spring Symposium Attendees!



Start your 2018 Spring Symposium experience early and join our Nutrition Editor Sharon Palmer, RDN, on Sunday, May 20, 2018, as she takes you on a tour of local farms and food organizations in Austin. Check out the full itinerary here.

This all-day, exclusive event is limited to only 40 attendees. Space will be awarded on a first-come, first-serve basis and tour participants must be registered for the 2018 Symposium to attend. Click here to register for the symposium.

Cost is $35 per person and includes transportation, lunch on the farm prepared by a local chef, snacks, and education. Space is limited, so register now!




For more information, including event schedule, presenters,

hotel information, and registration for the 2018 Spring Symposium,

visit

www.TodaysDietitian.com/ss18

.
Sponsored by