Subject: LaCroix Meets Registered Dietitians
View this email in a browser
Thank you for your continued support of Today's Dietitian. Below is information from one of our sponsors: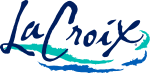 Introducing the newest power couple


LaCroix + Registered Dietitians
We know as a dietitian you value wholesome, better‑for‑you beverages — and that's just what LaCroix is. LaCroix is a naturally essenced sparkling water with 0‑calories, 0‑sweeteners and 0‑sodium. It's fit for every occasion — from Saturday night mocktails to a Wednesday afternoon pick-me up. This innocent beverage is something you and your clients of all ages can enjoy and feel good about drinking!
We can't wait to see you Arizona!
Brand New Resources



With warmer weather upon us, spring is the perfect time to talk to your clients about hydration. Our Dietitian Toolkit is packed with information on the importance of hydration, resources for hosting events, quizzes and mocktail recipes to share with your clients. Download the toolkit here.
Meet us in Arizona



Come meet us at Today's Dietitian's Spring Symposium in Scottsdale, Arizona. Stop at LaCroix booth to taste and hydrate with your all-time favorite flavor. We've got awesome swag to giveaway!
Stay tuned for more resources and updates!
www.lacroixwater.com
@lacroixwater | #livelacroix