Subject: Learn More About Real Food and Nutritional Variety for Your Enteral Patients
Trouble viewing this email? Click here.
Thank you for your continued support of Today's Dietitian. Below is information from one of our sponsors: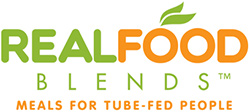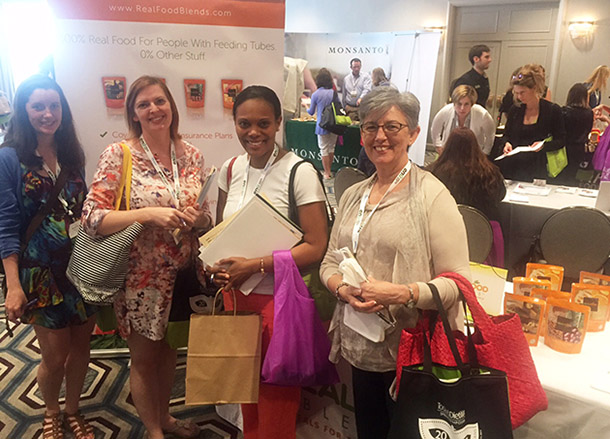 Talking Real Food and Nutritional Variety



Thanks so much for attending the Today's Dietitian Spring Symposium! The response we received from those who came by our booth was overwhelming — so many of you were excited to learn that real food and nutritional variety are possible for your enteral patients. We also loved seeing how many people are already familiar with Real Food Blends and currently recommend our meals and blenderized diets to their patients. The tide is turning toward real food for people with feeding tubes and we saw it first-hand at the Spring Symposium!







Announcing our New Collaboration with Coram



We're excited to announce that all Real Food Blends meals are now available through Coram CVS Specialty Infusion Services, the nation's largest Home Infusion and Nutrition Company. This collaboration will open the door for more people with feeding tubes to receive insurance coverage for our meals as Coram is contracted with Medicare and more than 14,000 managed care plans throughout the country. Check out our national press release (and feel free to share!).

While insurance coverage will still vary by each person's plan and state of residence, availability through Coram CVS Specialty Infusion Services may significantly increase the number of people able to receive coverage for our meals, including those with Medicare, Medicaid, and national and regional private insurances. For faster service for your patients using Coram, complete and fax this form to 800-693-7322.

If you or any of your patients would like more information about our collaboration with Coram or about insurance coverage for our meals, please visit the insurance section of our website, send us an email, or give us a call at 888-484-9495.







Tube Feeding Comedy



Although we hope no one ever "needs" our products, seeing how comedian Jim Gaffiigan and his brave wife Jeannie are choosing to share their tube-feeding journey in such an authentic, open way, warms our hearts (in between bouts of laughter!). Take a few minutes to watch Jim & Jeannie (with a little help from friend Emily!) enjoy a Real Food Blends meal.







Coming Soon



We love getting feedback from our customers and dietitians—we're always listening to your experiences with Real Food Blends. Stay tuned to our Facebook page and website for an exciting update to one of our meals that comes as a direct result of YOUR suggestions!







Free Webinar and CEU Credit



If you missed our webinars last month, you're in luck! We have a recording available of our webinar with Julie Bombacino, Co-Founder of Real Food Blends, and Lara Field, MS, RD, CSP, Nutrition Advisor for Real Food Blends, as they discuss the clinical importance and positive impacts of a blended, "real" food diet for people with feeding tubes. Sign up here to receive the free recording, which also allows you to earn one CEU credit!







Samples



If you would like samples of our meals or brochures to share with your patients, just click the button below to send us your physical mailing address and we'll be happy to send them along! We can also arrange an in-service luncheon—just note that in your request.


© Real Food Blends | All Rights Reserved.