Subject: Limited time offer for 2017 Spring Symposium
www.TodaysDietitian.com/ss17 | Trouble viewing this e-mail? Go here.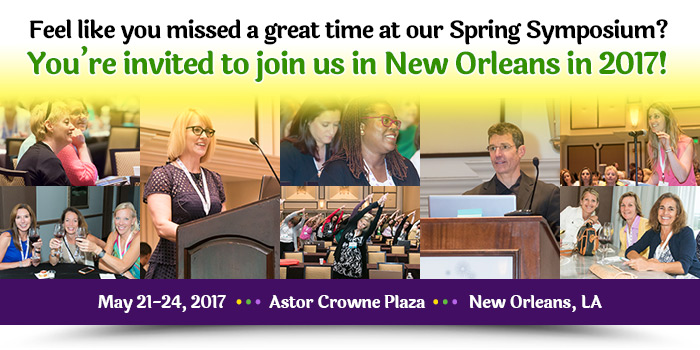 You may have heard about it from the incredible social media buzz, or perhaps from your colleagues and RD friends who were in attendance. Our 2016 Spring Symposium in Orlando was the biggest and best event we've had yet!

An amazing and engaged group of nutrition professionals joined us for three days of informative session presentations, interactive workshops, exciting samples and giveaways from our sponsors, stimulating morning fitness classes, networking opportunities, plus a standing-ovation-inducing keynote address by Dr. David Katz. All of it created an atmosphere that was as special and unique as any conference you've ever attended.

Don't miss the 2017 Spring Symposium! We want you to join us next May 21-24 at the Astor Crowne Plaza in the heart of New Orleans' French Quarter. Our prime location will put you steps away from all of the culinary, cultural, and entertainment experiences that make The Big Easy the unique destination it is.



For a limited time only, registration is only $199!
This will be the lowest rate offered and is half off the regular registration price.