Subject: Low FODMAP Foods Made Easy
Trouble viewing this email? Click here.
Thank you for your continued support of Today's Dietitian. Below is information from one of our sponsors.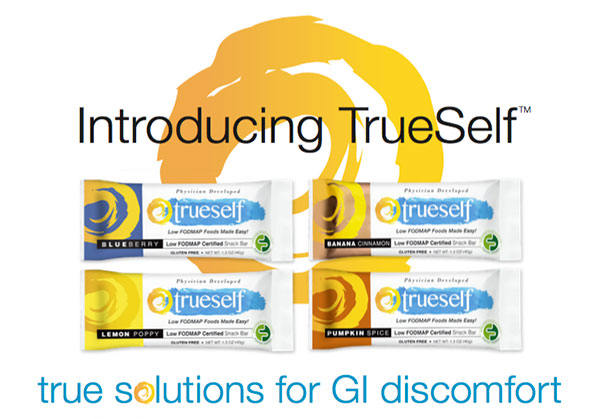 TrueSelf™ is the low FODMAP resource for your clients.



TrueSelf™ Foods are ready-to-go snack bars that will truly help your clients who suffer from gastrointestinal discomfort.

Based on a large body of research, a practicing gastroenterologist was inspired to develop convenient, low FODMAP food products for patients with digestive issues such as bloating, gas, diarrhea, constipation and abdominal pain.

Complying with a low FODMAP diet may be difficult because FODMAPs are found in so many foods and ingredients, leaving limited options. Now, there are solutions for convenient compliance that you can confidently recommend.



•

Effective solution for managing GI Discomfort


•

Helps clients comply with Low FODMAP diet


•

Physician Developed


•

Certified FODMAP Friendly

Help your clients feel better and get back to being their true self!