Subject: Materials for webinar on hidden bias in clinical care
View this email in a browser | Update your information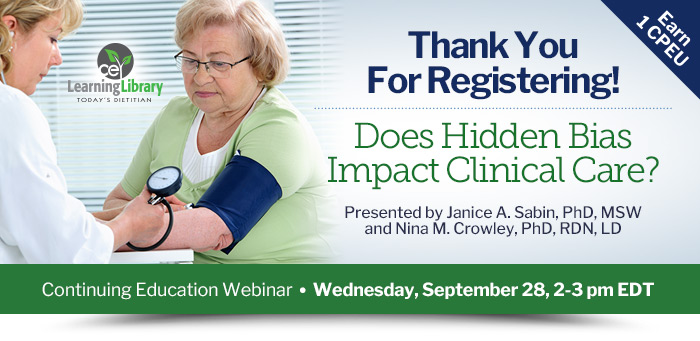 "Does Hidden Bias Impact Clinical Care?" will be presented Wednesday, September 28, from 2-3 PM EDT, by Janice A. Sabin, PhD, MSW, and Nina M. Crowley, PhD, RDN, LD.

To join the webinar, go to https://goto.webcasts.com/starthere.jsp?ei=1114986. Please download the pre-event materials prior to the program start for further instructions as well a copy of the presentation slideshow for note-taking purposes.

• Download the pre-event materials
• Download the presentation slideshow (note-taking version)
• Download the presentation slideshow
• Download the references


Call 877-925-2355 or email ce@gvpub.com if you have any questions regarding this webinar.