Subject: Nutrition Professional Resources from Hodgson Mill...Let's Work Together!
View this email in a browser
Thank you for your continued support of Today's Dietitian. Below is information from one of our sponsors: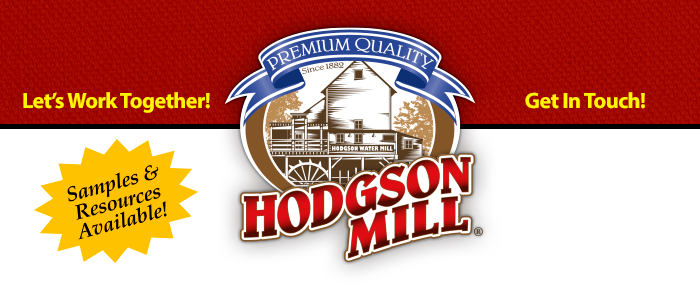 Love our smooth & creamy Oat Bran Cereal?
Crazy about Flax Seed?
Wish you could share them in your practice?

We invite health & nutrition professionals like you to place a request for a Basic Sampler.
You'll get 25 samples each of Oat Bran Cereal, Milled Flax Seed and Flax Chia Travel Packs,
PLUS info & coupons. If you would like other product samples or other amounts, please visit
our website. Some samples are limited and subject to availability. We receive many requests
and honor all we can. We also reserve the right to deny any request at any time.







What Recipes do you Recommend?



We're gathering your favorite healthy recipes to share with consumers, and create another handy
resource for RD's, health and nutrition professionals. Email your favorites, and a little about
why you recommend them to nutrition@hodgsonmill.com. Include your name and the source!



Click on these for some of our favorites:




If you have any comments, suggestions or questions, or if you have recipes, resources
or tips you'd like to share with our community of health & nutrition professionals or with
our consumers, please email nutrition@hodgsonmill.com. We love to hear from you!



HodgsonMill.com • 1100 Stevens Avenue, Effingham IL 62401 • 800-525-0177