Subject: Our Early Bird flies away on Jan. 31
View this email in a browser | Update your information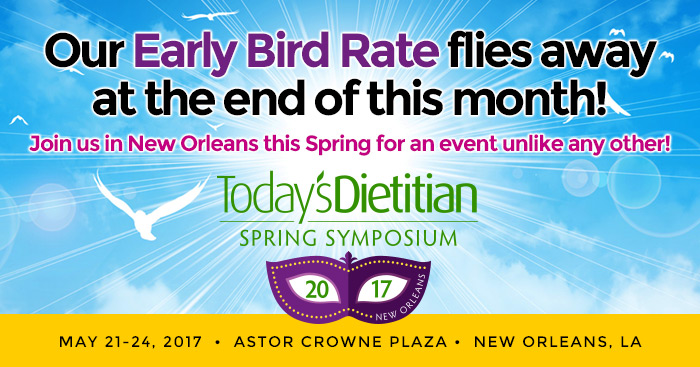 If you're a dietitian who loves learning about your chosen field, needs CEUs, enjoys meeting and networking with other RDNs, and wants to visit one of America's most colorful destinations, then you should plan to join us at the 2017 Spring Symposium in New Orleans May 21-24.

Alongside fellow nutrition professionals, you can earn at least 20 or more CEUs in our sessions and workshops, which will be presented by some of the leading voices in dietetics, including: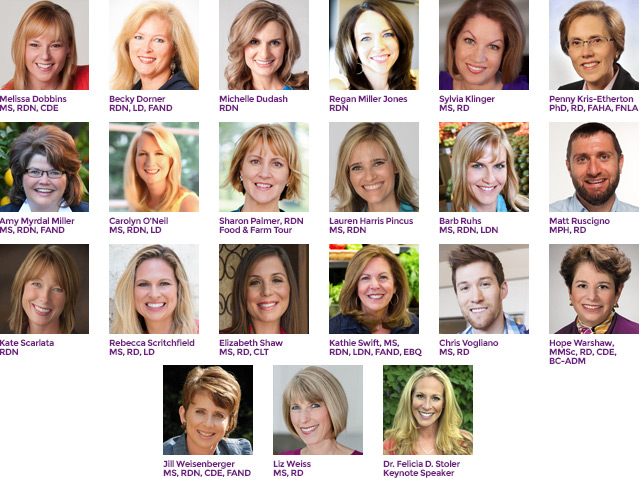 Resolve to make 2017 your year!

Start by setting the goal of joining us in New Orleans for our Spring Symposium.





Your Registration Includes*



• All continuing education sessions and workshops
• Networking opportunities with peers and presenters
• Product sampling from our sponsors
• Keynote address by Dr. Felicia Stoler, presented by Regular Girl
• Fitness activities
• Happy Hour



*Registration does not include accommodations at the Astor Crowne Plaza Hotel or travel to and from New Orleans.
Thanks to our sponsors for their support of continuing education in nutrition and dietetics.