Subject: Reminder about our June CE Special
View this email in a browser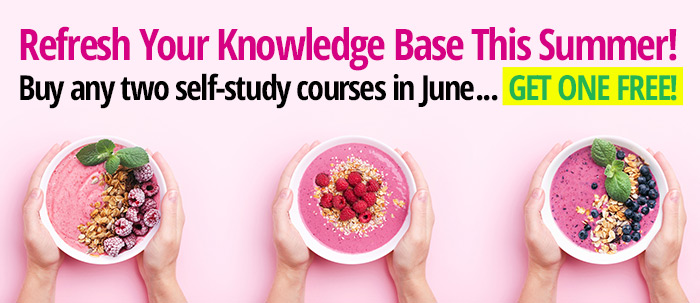 Summer session for CEUs starts in June with this special!



Throughout the month of June, you get a 3rd course FREE when you buy any two of our 2-CEU self-study courses!

Visit CE.TodaysDietitian.com to review our online catalog, choose the courses you want, and place them in your cart. Then, just use the coupon code

JUNEREFRESH

at checkout to get your free course.

Begin refreshing your knowledge base this summer, starting with our June CE special.

This offer does not apply to webinars, packages, or CE Club Memberships.
It expires at 11:59 PM on Sunday, June 30, 2019.