Subject: Second Request: Attendee Feedback Needed
View this email in a browser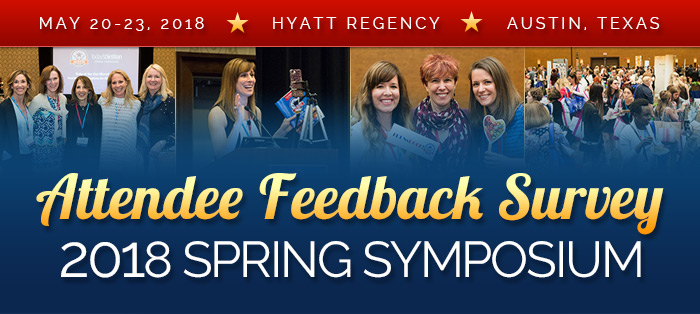 Thank you for participating in our 2018 Spring Symposium!



We truly appreciate your opinions and have a few simple questions about your experience. We look forward to taking your responses and making the 2019 Spring Symposium in Scottsdale, Arizona, the best yet! We hope to see you May 19–22, 2019. You can register for a limited time for just $199 here.


Thanks to our sponsors for their support of continuing education in nutrition and dietetics.