Subject: Sessions for 2017 Spring Symposium
View this email in a browser | Update your information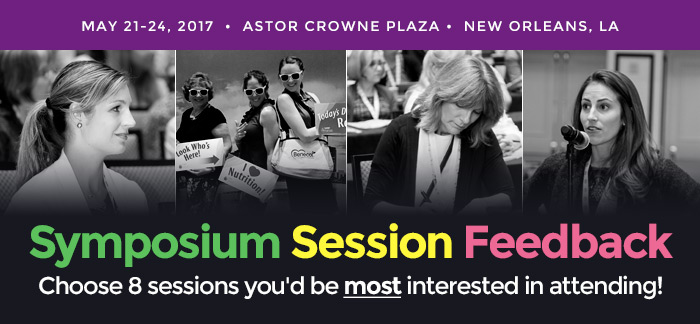 Dear 2017 Spring Symposium Registrant:



Thank you for registering for the 2017 Today's Dietitian Spring Symposium at the Astor Crowne Plaza Hotel in New Orleans on May 21-24. We look forward to seeing you there!

To help us finalize classroom assignments for our session program, we're asking you to choose 8 sessions you'd be most interested in attending at the Symposium. You are not bound or committed in any way by these choices, as we're just trying to measure interest in the individual sessions with this request. Of course, you can use this opportunity to help you decide in advance which sessions to attend in New Orleans.