Subject: Shelf Stable Milk from Diversified Foods
Trouble viewing? Click here.
Thank you for your continued support of Today's Dietitian. Below is information from one of our sponsors: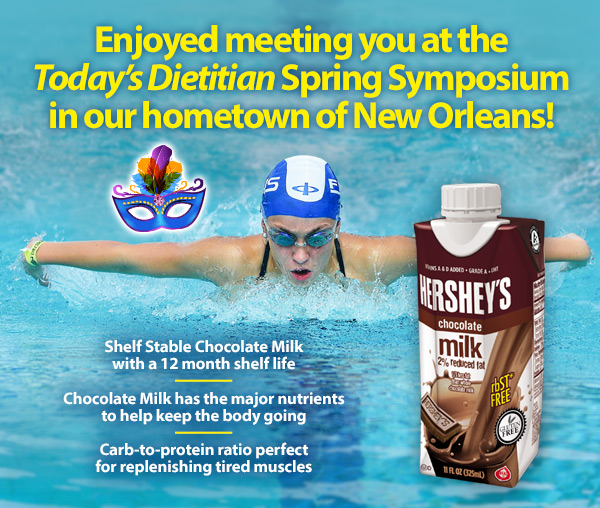 Hoping you had a chance to sample one of our Hershey Shelf Stable Milks.
Milk is an excellent source of nutrition for today's active lifestyle.

We are happy to provide you with additional samples, and detailed nutritional data.
Please feel free to visit our website @ diversifiedfoods.com/contact.

© Copyright Diversified Foods, Inc.


The HERSHEY's trademark and trade
dress are used under license.