Subject: Special Digital Supplement: Unilever Agents of Change
View this email in a browser | Update your information



Special Digital Supplement:


Unilever Agents of Change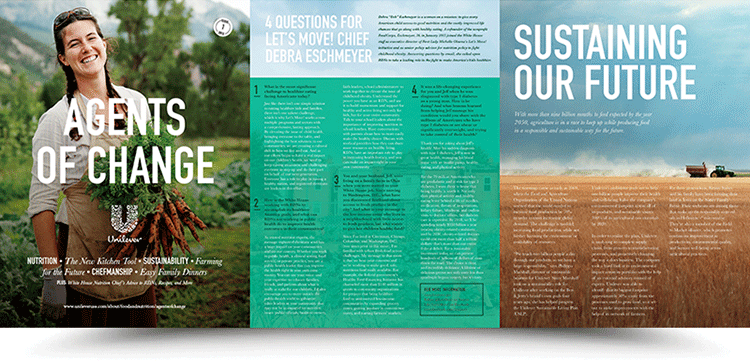 How can dietitians create a healthier, more sustainable future?


Read the inaugural, 2015 issue* of Agents of Change—a special supplement from Unilever that includes an exclusive interview with Let's Move! executive director Deb Eschmeyer, and other inspirational nutrition, chefmanship and sustainability stories. Plus, simple family dinner recipes from Hellmann's® and Knorr®!

Unilever's Agents of Change program celebrates the dietitians who share Unilever's mission to advance health and wellbeing—for people and planet—by changing how we produce, prepare and talk about food.

And don't miss the debut of the second issue of Unilever's 2016 Agents of Change magazine and class of dietitians making a difference, this October at FNCE® 2016!





*Originally published in 2015.