Subject: Special for RD Day
View this email in a browser
It's Your Day, Dietitians!
But one day's not enough, so we're saluting you with savings for a full week!

Today's Dietitian celebrates professionals like you each and every day. But since today, March 8, has been designated as your special day, we thought we'd make it extra special by offering you

25% off any subscription now through Wednesday, March 15.



Forgot to renew your previous subscription? Know your current subscription is expiring soon? Want your own issue at home instead of sharing the office copy? Want to surprise or thank a colleague with a gift subscription? This is the perfect time to subscribe for less!

All of us at Today's Dietitian wish you a happy day today, and every day.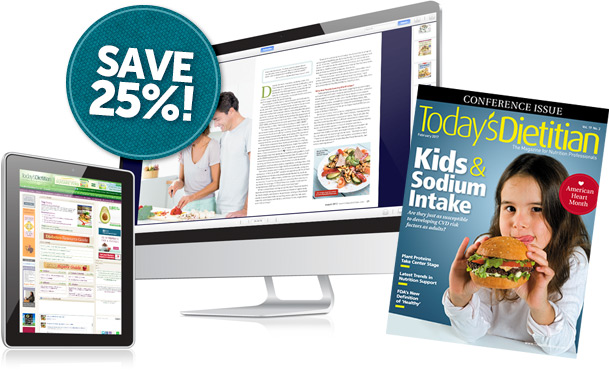 OFFER EXPIRES at 11:59 PM on Wednesday, March 15, 2017.
*Offer available to US subscribers only.
For print subscriptions in Canada or outside the US, please e-mail or call for pricing.
Email: subscriptions@gvpub.com | Customer Service: 800-278-4400