Subject: Special room rate ends at midnight
View this email in a browser | Update your information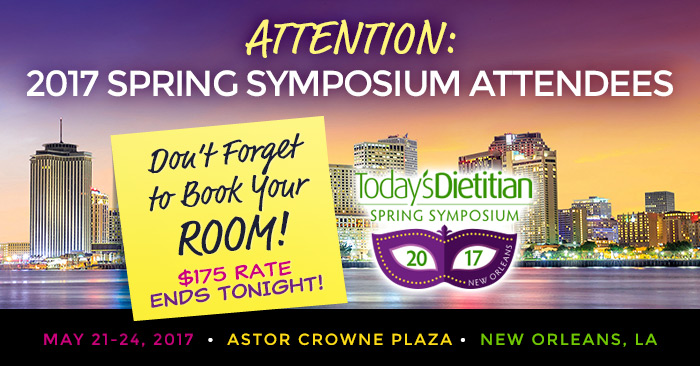 If you have not yet booked your room at the Astor Crowne Plaza,

you have until MIDNIGHT

to do so and receive our special rate!


Reserve your room online now or call 1-888-233-9527 and mention Today's Dietitian to receive our discounted rate by 11:59 PM EDT tonight.

We recommend arriving no later than the morning of Sunday, May 21 and departing no earlier than the afternoon of Wednesday, May 24; however, our group rate is available Wednesday, May 17 through Tuesday, May 30 for those who are planning a longer stay.




Thanks to our sponsors for their support of continuing education in nutrition and dietetics.