Subject: Spring Symposium Attendee Insider
View this email in a browser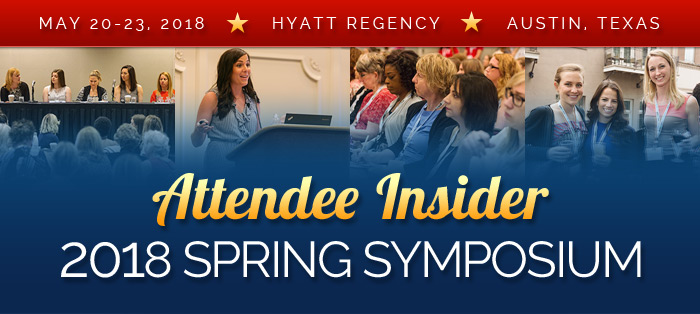 KEYNOTE ADDRESS
Sunday, May 20th

5:30 – 6:30pm
Zilker Ballroom
Trace Sheehan, writer and producer of the feature film, Food Evolution.
Sponsored By: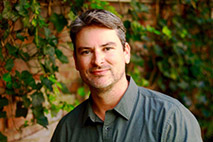 Stay tuned for details and a link to the film in a separate Insider!
RECEPTION & EXHIBIT HALL OPENING
Monday, May 21st

5:15 – 7:30pm
Texas Ballroom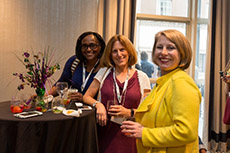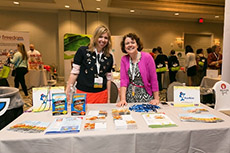 EXHIBITS
Tuesday, May 22nd

12:45 – 2:45pm


Texas Ballroom

This is your opportunity to get up close and personal with our sponsors! Our high-energy exhibit hall is where sponsors are able to share brand information and product samples with attendees.

Engage and interact with this diverse group of companies, whose representatives understand the role of dietitians and are here to discuss products and programs that can benefit you and your clients.

Many of our sponsors have samples to try, taste, and bring home, so feel free to consume all of the food, knowledge, and connections available to you in our Exhibit Hall.

Also, most of sponsors have contributed prizes that we'll be giving away during Exhibit Hall
hours on Tuesday.

You can receive 1 CPEU by attending the Exhibit Hall on Tuesday, May 22. One CPEU is equivalent to one contact hour (hour spent in the Exhibit Hall). Complete an online evaluation at www.CE.TodaysDietitian.com to receive credit.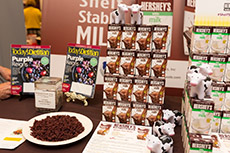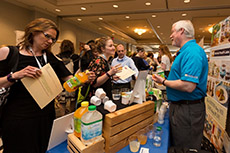 PINTS AND POSES
Tuesday, May 22nd

6:15pm – 7:15pm
Zilker Terrace
Flow from day to evening with a yoga class open to participants of all levels.
Join
Mandy Unanski Enright
, MS, RDN, RYT on the Zilker Terrace for a 1-hour session that will draw from a range of yoga traditions.
Following the session, participants can enjoy a complimentary local draft beer (or other cocktail of your choosing) and mingle with your fellow yogis.
Sponsored by Hormel Vital Cuisine.
SOCIAL MEDIA


Please start using our Symposium hashtag
#TDinAustin
for all of your event-related posts and tweets. Last year, our hashtag TDinNOLA trended #1 on Twitter in New Orleans for two days in a row and had over 8 million impressions. We want to top that this year and, together,
we can do it
!
Also, please tag Today's Dietitian on all of your Facebook and Instagram posts over the course of the conference!
Thanks to our sponsors for their support of continuing education in nutrition and dietetics.