Subject: Spring Symposium Spotlight: Opening Workshop
View this email in a browser | Update your information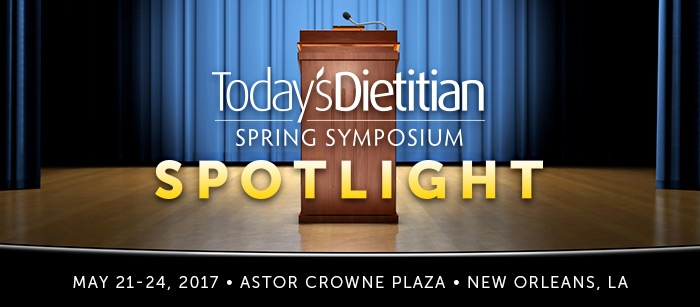 Opening Workshop


Sunday, May 21, 12:00 PM - 4:30 PM

Building a Better Blog: An RD's Guide to Starting a Blog, Finding Your Voice, and Perfecting Your Promotion Online
Presented By Regan Miller Jones, RD • 4 CEUs



This workshop opens our education program at the 2017 Spring Symposium. Enhance your nutrition communication know-how by learning how to start a blog and utilize digital tools to translate nutrition into delicious and nutritious food choices. Learn to motivate, inspire, and engage consumers with content, photography, videos, and recipes. Learn how to move beyond sounding like a scientist and instead start motivating change in the modern media environment.



Learning Objectives
Identify the benefits and advantages of blogs and online tools to effectively communicate nutrition science and inspire healthy eating.
Review tools, techniques, and resources to support effective food and nutrition communication through blogs to help motivate behavior change among patients and the public.
Outline steps to successfully start a blog, create better food photography and video, develop inspiring blog posts, and leverage social networks to help inspire healthier eating.
About Our Presenter



Regan is a nationally recognized registered dietitian and owner of the world's largest and most successful collection of dietitian-owned websites, including HealthyAperture.com, TheRecipeReDux.com, BlogBrulee.com, and RDs4Disclosure.org.
Thanks to our sponsors for their support of continuing education in nutrition and dietetics.