Subject: Start your CE year with our January special

View this email in a browser | Update your information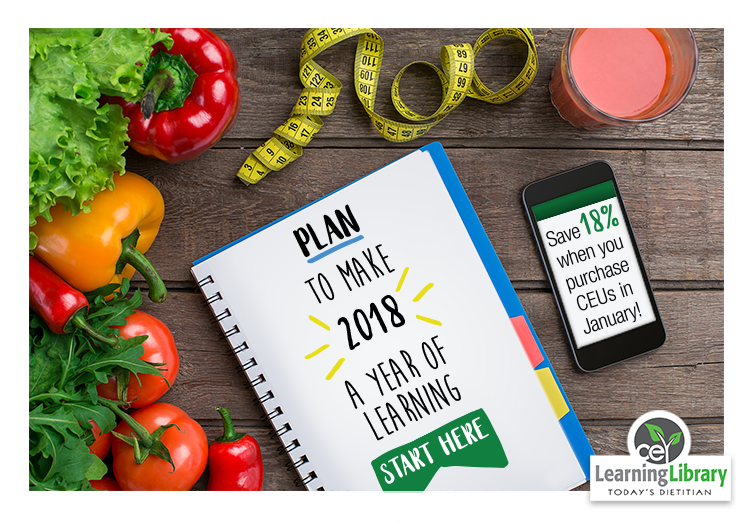 Don't just make some "resolution" for the New Year. Create a plan.
Include continuing education as part of that 2018 plan and start by

saving 18%

when
you purchase self-study courses, webinars and course packages
in our CE Learning Library this January.

All month, choose the courses, webinars or packages you want,
place them in the cart and use the Coupon Code below to save on your total:


Visit CE.TodaysDietitian.com for our course catalog, webinars and package offers.
Offer valid through January 31, 2018 at 11:59 pm ET.