Subject: Today's Dietitian invites you to a special, live yoga session
View this email in a browser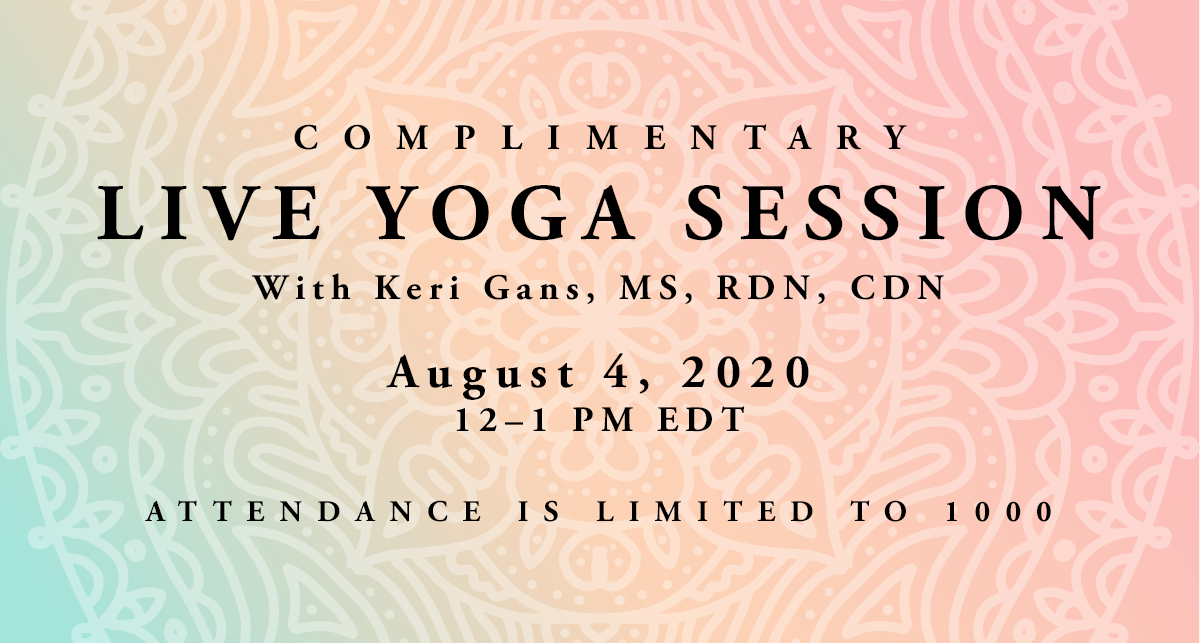 In order to effectively care for your patients and clients, you have to make time and care for yourself. To that end, Today's Dietitian invites you to a special, live yoga session with
Keri Gans, MS, RDN, CDN
.
Complimentary


Live Yoga Session
Date: August 4, 2020
Time: 12–1 PM EDT


With Keri Gans, MS, RDN, CDN

Please read the Acknowledgement of Express Assumption of Risk and Release of Liability before registering.

Doors will open 15 minutes early so you can set up and settle in.

Attendance is limited to 1000 — First come, first served.


Keri will be teaching a class that is open to ALL levels. It is recommended that, in addition to a yoga mat, you have yoga props (actual or make-shift) such as 2 blocks (or 2 stacks of books of equal height), strap (or bathrobe belt or men's tie), and a yoga blanket (or a large bath towel).

A playlist will be available (you will be prompted when to turn on), so if you like music please make sure you download the Spotify app before class.

Following the yoga class, there will be a short period of reflection and discussion for those who wish to participate.

Keri has been an avid yoga practitioner for over twenty years, studying with a wide range of amazing teachers throughout the country. In March of 2017 she became certified as a yoga teacher through a 200-hour vinyasa style training program at House of Jai in NYC. Currently she is teaching via Zoom Mondays, Thursdays and Saturdays from 10–11 AM EDT.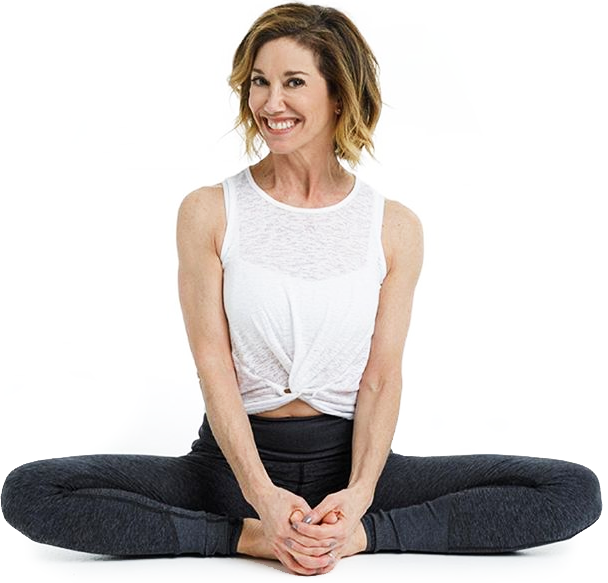 Keri Gans, MS, RDN, CDN

Please read the Acknowledgement of Express Assumption of Risk and Release of Liability before registering.

ACKNOWLEDGMENT OF EXPRESS ASSUMPTION OF RISK AND RELEASE OF LIABILITY

I have voluntarily enrolled in a fitness program offered through the Today's Dietitian. I recognize that the program may involve strenuous physical activity including, but not limited to, muscle strength and endurance training, cardiovascular conditioning and training, and other various fitness activities. I understand that during my participation in this fitness program, I may be exposed to a variety of hazards and risks, foreseen or unforeseen, which are inherent in physical activity. These inherent risks include, but are not limited to, the dangers of serious personal injury, property damage, and death ("Injuries and Damages"). To the fullest extent allowed by law, I agree to WAIVE, DISCHARGE CLAIMS, AND RELEASE FROM LIABILITY Today's Dietitian, its owners, related entities, officers, directors, sponsors, employees and agents from any and all liability on account of, or in any way resulting from Injuries and Damages. I understand and intend that this assumption of risk and release is legally binding upon me and my heirs, executors, administrators and assigns. I have read these terms in their entirety and I freely and voluntarily assume all risks of such Injuries and Damages and, notwithstanding such risks, I agree to participate in this fitness program.