Subject: Tonight's cheese board event at Talula's Daily

View this email in a browser | Update your email preferences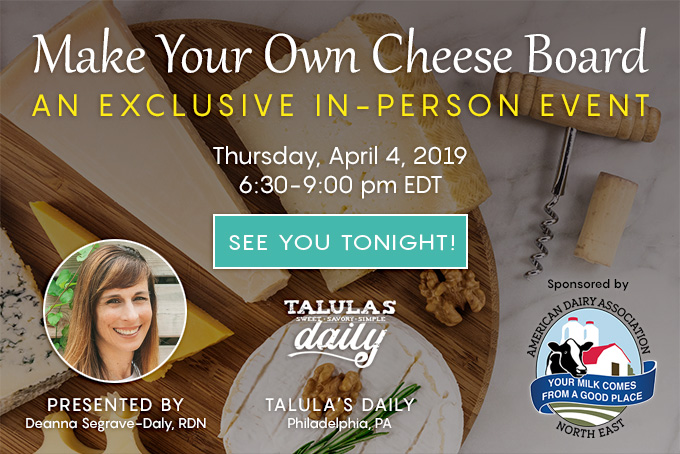 We can't wait to see you tonight at Talula's Daily for an evening of networking and culinary fun with Deanna Segrave-Daly, RDN, author of The 30‑Minute Mediterranean Diet Cookbook and blogger at TeaspoonofSpice.com!
6:30 PM: Arrive at Talulah's Daily.
7:00 PM: Talulah's Daily cheese expert leads the evening activity of creating and enjoying a personal cheese board.
7:45–9:00 PM: Interactive discussion led by Deanna Segrave-Daly, RDN, and networking.
See you tonight for a fun evening!
Talula's Daily, 208 W Washington Square, Philadelphia, PA, 19106