Subject: Updated Confirmation for the NDC Webinar on Maximizing Performance on 8/5

View this email in a browser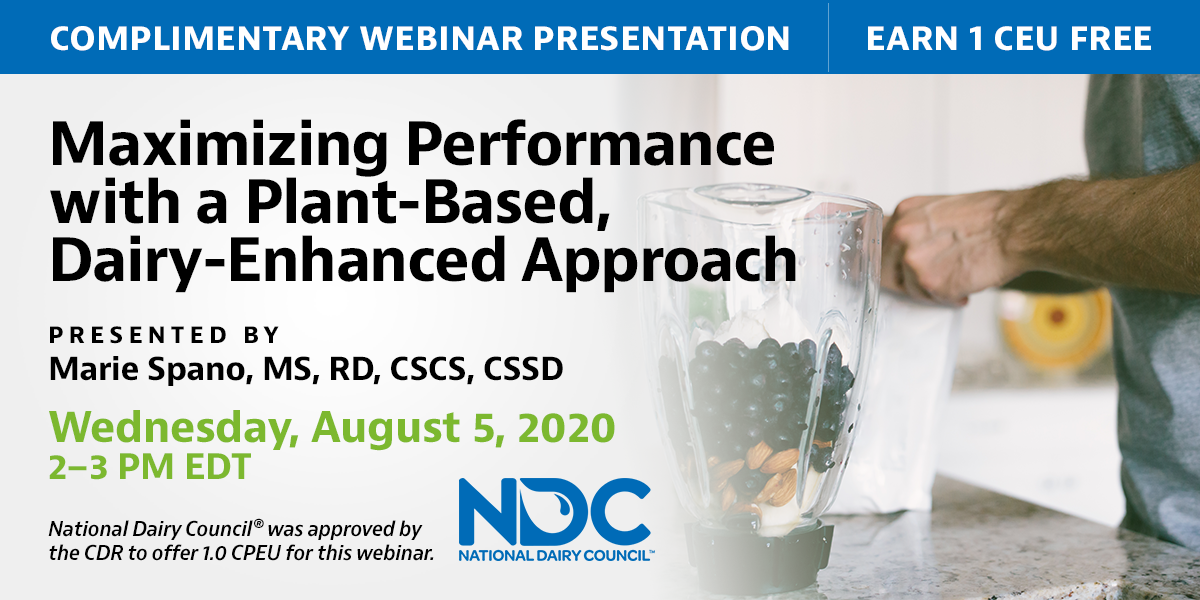 Thank you for choosing the Today's Dietitian CE Learning Library!

You are receiving this message because the confirmation email you received upon registering for the webinar, Maximizing Performance with a Plant-Based, Dairy-Enhanced Approach, taking place on August 5, 2020, at 2 PM EDT contained incorrect information. Please delete the initial confirmation email you received and refer to this one when you prepare to log on to the webinar.

Your registration for this event was not affected by the error.

Webinar Date: August 5, 2020
Webinar Duration: 2–3 PM EDT

How to join the webinar:
In your browser's settings, ensure that cookies are enabled.
Complete the long form by filling in your first name, last name, company, and email address. Click "Submit" to join the webinar.
Unmute your computer speakers if necessary.
By 1:30 PM EDT on the day of the webinar you will receive an email with pre-event materials and links to the presentation slideshow, references, and handouts (if applicable). A credit claiming email will follow by 5 PM EDT the same day.

Thank you!

The Today's Dietitian CE Learning Library Team

Need help? Call 877-925-2355, Monday–Friday from 9 AM–5 PM EDT or email ce@gvpub.com.