Subject: Wake Up to a2 Milk® Coffee Creamers
View this email in a browser
Thank you for your continued support of Today's Dietitian. Below is information from one of our sponsors: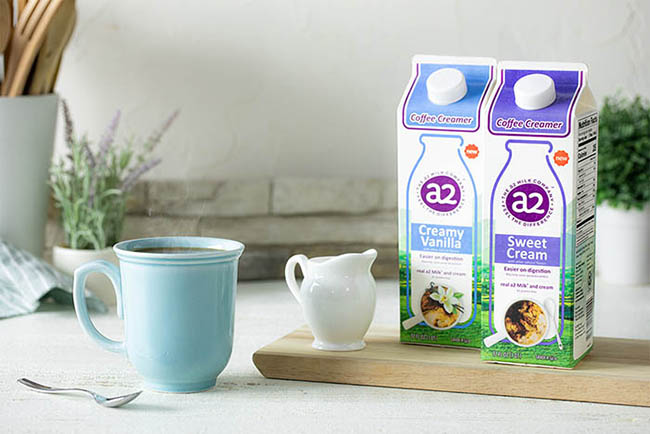 Clients can't give up coffee creamer?
Now they don't have to!


New a2 Milk® Coffee Creamers are perfect for those who love their coffee, but crave the creaminess of real dairy. Our coffee creamers are made with only 5 simple, natural ingredients including real a2 Milk® and cream. Published research suggests that a2 Milk® may help avoid stomach discomfort in some people because the milk comes from cows that naturally produce only the A2 protein and no A1.

Our coffee creamers are an option you can feel good about enjoying yourself and recommending to your clients. a2 Milk® Coffee Creamers come in two deliciously smooth flavors — Sweet Cream and Creamy Vanilla — and can be found at Sprouts Farmers Market, ShopRite, HEB and Earth Fare.


Get your coffee fix at FNCE® Booth #419


Copyright © 2019, The a2 Milk Company™, USA, All rights reserved.