Subject: Your feedback on generational eating


View this email in a browser | Update your information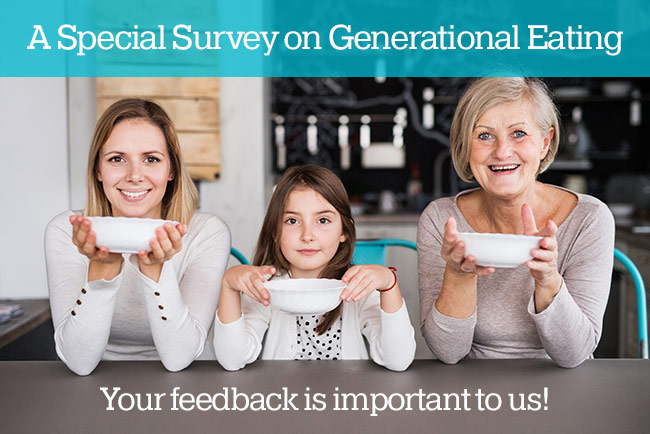 We're interested in RDs' observations and comments on the generational differences in their clients' food and health perceptions. Please take a few minutes to provide us with your feedback. Your responses will be incorporated into an upcoming article.

The questions are free response, so please share as much or as little information as you would like.



GENERATIONS


Millennials: Born 1985–2004
Generation X: Born 1965–1984
Baby Boomers: Born 1946–1964
Greatest Generation: Born before 1946


Thank you for your participation.