Subject: You're an RD; Now What? How to Boost Your Career, Fast
View this email in a browser
Thank you for your continued support of Today's Dietitian. Below is information from one of our sponsors: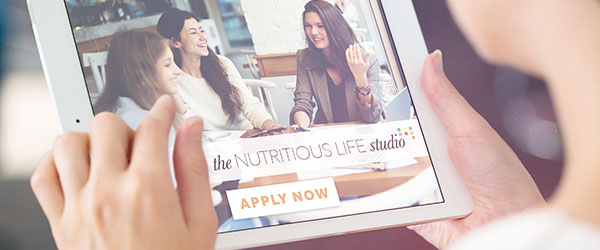 All the counseling and marketing education you didn't receive in school



You aced your nutrition classes and earned your title of RD, but counseling clients is still scary and building your practice seems just.so.hard. The Nutritious Life Studio could be for you!

The 13-part program taught by renowned dietitian Keri Glassman is the ultimate online certification in health—whether you want to launch a private practice or take your current nutrition career to the next level.

You can apply (for free!) to the online program, which only offers two sessions per year full of counseling techniques, marketing strategies, and the latest nutrition intel.

By becoming Nutritious Life Certified, you'll:
Join fellow RDs and our elite community of experts
Earn 12 CPEs (we're prior-approved by CDR!)
Learn to counsel clients and build your practice
Go at your own pace, at anytime, from anywhere
Gain skills to become a marketing pro
Bonus: By applying, you're under no obligation to enroll—but those that do will receive 12 CPEs!